Steelflash Final Theme for Windows Vista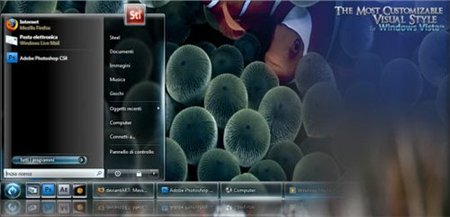 Package includes :
2 Visual Styles: SteelFlash Final (2008) and SteelFlash 100k (2009)
Patchers to change many parts of the visual style.
SteelFlash CdArtDisplay CAD Skin
Windows Vista x86 (32bit) / x64 (64bit) compatible.
2 Sidebar Styles
3 Logon Screens
Different Taskbars Patchers
Taskbar Button Styles Patchers
Context Buttons Styles Patchers
Start Buttons Patchers
Windows Media Player GUI and taskbar styles (x86)
Additional required fonts.
hotfile.com SteFleeV.rar.html