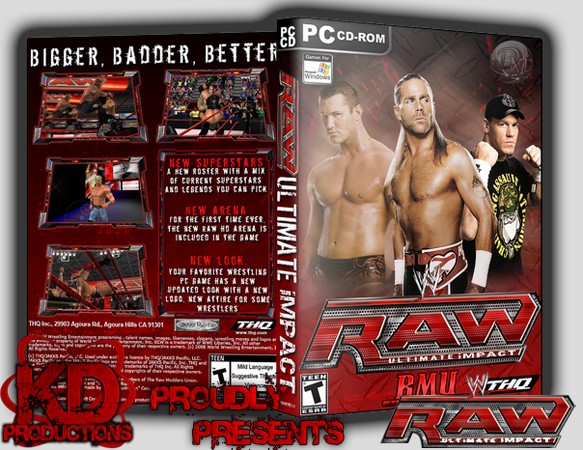 PC being the only viable Wrestling PC game around, the game filled a
void for many players who could now have a real wrestling PC game. but
that void lasted for six years, although there was many mods coming
out, there was not yet a FULL conversion of the entire game, (WWE Raw:
Ultimate Edition was aiming for this but was never released). Later
RMU(Now TWR) released Raw Legend edition and Raw Total Edition which
were pretty good.
mediafire.com ?h03nz03mnuk
mediafire.com ?janjcymhkwq
mediafire.com ?incn0zjmzmd
mediafire.com ?lhvntdmntdm