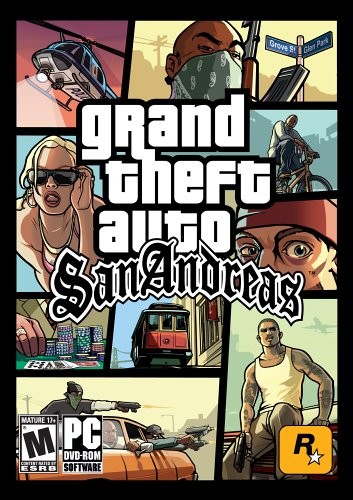 This only works on XP and not on vista
This is a ripped version of San Andreas
Five years ago Carl Johnson escaped from the pressures of life in Los Santos, San Andreas... a city tearing itself apart with gang trouble, drugs and corruption. Where filmstars and millionaires do their best to avoid the dealers and gangbangers.
Now, it's the early 90s. Carl's got to go home. His mother has been murdered, his family has fallen apart and his childhood friends are all heading towards disaster.
On his return to the neighborhood, a couple of corrupt cops frame him for homicide. CJ is forced on a journey that takes him across the entire state of San Andreas, to save his family and to take control of the streets.
1.first download the game
2. extract it into a file and you will see install.bat, click it
3.wait till it finishes you will see a file called GTA.San.Andreas
4.click it go in to it move the file to...
5. run "setup" wait till it is done. this will take time
6. run "gta_sa" application
7. enjoy
http://www.storage.to/get/MeJntMpE/PC_GTA.SanAndreas%20-(rip)-(FiftyDolar).rar